Emanuel Janson Wilekenmeyer, also known as "Kid Rock," has lost his dear wife to a tragic act of senseless violence in none other than Chicago, Illinois.
According to reports from people on or near the scene of the first location to get the news, which was hosting a "burrito as big as your head" party, Marcelle Angelique Rosewater Wilekenmeyer-Simpson was pronounced dead at the scene of a gunshot wound to the face.
The Kid Rock family has asked for privacy during this difficult time, but they offered a small, obtuse note that they say would have made his little Babooshka smile:
"Oh I love technology.

But not as much as you you see.

But still I love technology.

Always and forever.

Always and forever."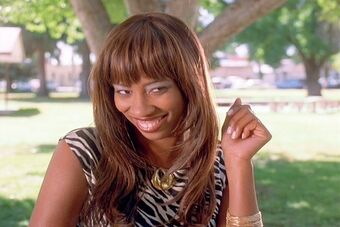 Cryptologists have been trying for years to figure out what it means.
according to Chicago Police, Mrs. Rock was in town visiting family on the South Side when she wandered across town to see some of Kid's friends.
It was there that she stumbled into the middle of a tweaker shootout that ended with 11 dead and one coloring in the basement.
So far, no charges have been filed, because nobody really knows what's going on. We tried to reach out to Kid Rock for comment but his aides say he went on a little hunting trip to the upper peninsula, where he'll most likely try to slide into Canada and then to a country without an extradition treaty with the US.
Our thoughts and prayers go out to the family.